We are a Finnish music production duo who offer high-quality audio and music production services. Our services are available worldwide.
We are currently based in two locations: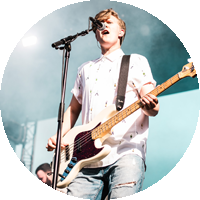 Karri is super nice and easy-going! Working with him has been very easy and most importantly the quality of mixing has been top-notch. We've liked Karri's innovative way of working as he has not just put tracks together. Karri always listens with his sharp ears what does the song really need and uses his skills to make the song better. All in all, very flexible way of working and great quality of mixing - that's what you really need to get your songs sound better!
Otto Nyyssölä
Planet Case
Photo: Aamumehu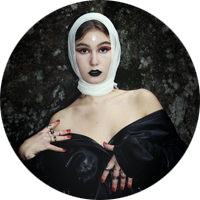 Karri is a really talented producer. Working with him is a pleasure. He pays attention to other people´s opinions and ideas and is excellent in implementing them to the project at hand. His organizational skills are top-notch and he is really supportive. I´m very grateful to Karri for making my musical dreams come true!
Linda Smirnova
ADNIL
Photo: Veronika Junttila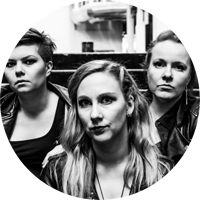 Karri has an organised, calm and flexible way of working and communicating. That helped us finish our project with the desired outcome despite facing some unexpected hurdles. You can depend on him!
Kaskas
Photo: Vesa Holmala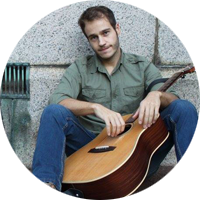 Mika is an outstanding music producer. He has produced two of my albums with the highest level of professionalism, support, insightfulness, quality and dedication. His technical skills include audio engineering, singing, composing, arrangements, mixing, mastering and production planning. His very kind interpersonal skills are based on positive communication, encouragement and endless support. Mika masters a great number of music genres and seems to always find the essential in each artist's style and message.
Juice Viitala
Photo: Clément Aubert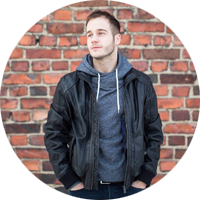 Karri is a multi-talented music producer. His vast skill set includes everything from audio engineering to arranging and production planning. He also has very kind interpersonal skills to go with his technical assets. Karri has contributed a lot to my albums, and I truly appreciate his professional work and friendship.
Juice Viitala
Photo: Tuukka Kiviranta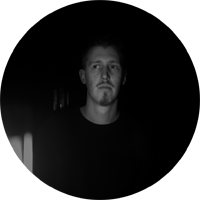 I´ve gotten lots of support and expert advice from Karri on recordings I´ve done myself. And when Karri has mixed those tracks he has always been very considerate of any requests I´ve had. I always feel confident sending a song to be mixed by Karri as I know we´ll definitely be on the same page looking for the right sound.
Lasse Laihola
Hauras, Leevi, MindMirror etc.
Photo: Biitujumi Photography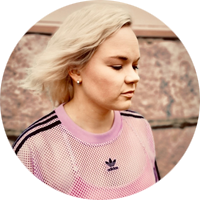 Karri really created my (Pilvi Hattara) sound as he was the co-writer, producer, recording, mixing and mastering engineer for my debut EP. I´d describe him as skilled, honest, resilient, innovative and easy to work with. He´s got great views on songwriting and production and seems to be able to produce music in any genre. He´s also been very helpful in advising me about matters related to music distribution and copyright.
Pilvi Hokkanen
Pilvi Hattara, Hokkenheim, Kerhokerho etc.
Photo: Tiia Huotilainen, HH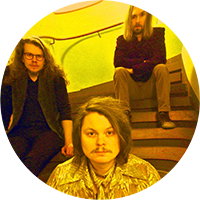 Working with Mika was exceptionally easy. Appropriate tones were found quickly and our co-operation was smooth and pleasant! Trying out some uncommon stuff also worked out nicely. We recommend him!
Sampsa Nelimarkka
King of Sweden, Rovaniemen Pappa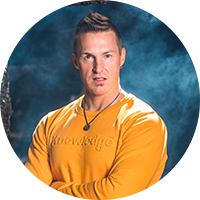 I got to know Mika a few years back through a project we worked on. I had long been developing ideas of music that would reflect the essence of Aavedata. Mika was the professional who understood my need and the idea sprang into reality as our collaboration. I look forward to working with Mika again in the future!
Jupe Keskitalo
Aavedata Media Oy
Photo: Tuuli Nikki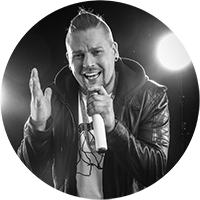 With Mika, building a common vision and understanding is effortless and that's something I see as one of the most important things needed to succeed. Mika is excellent in taking into account the client's wishes. He also actively suggests alternative ways to implement things and brings great ideas to the table. His experience and understanding really shows! He's truly a warm person and working with him gives a lift to my own motivation. 6/5!
Henrikki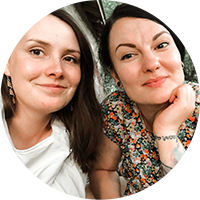 We did our first single with Karri. Working and communicating with him was easy. Karri was very considerate regarding our artistic aspirations during the process. He is a talented musician and very down to earth person and producer.
Norje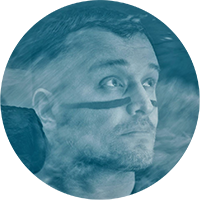 Karri has had a significant role in my career. He's one of the best, possibly even the best recording engineer I know. With Karri, it's always easy to work with and he is very flexible in the studio. With his help I've been able to further myself and my career. I recommend his services for artists of any status because he simply is that good!
Pekka Montin
Ensiferum, Judas Avenger, Amoth etc.
Photo: Vesa Ranta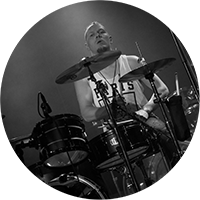 Based on my long history working with Tonebakers' guys, I sincerely recommend their services for everyone. In my experience they're very invested in doing quality work and won't settle for any half-done product. Communication with them is effortless whether they're working with novice or experienced musicians.
Joni Vähämäki
Poitsut & Neitsyt, Antivalent, The Three Hounds
Photo: Jessica Niemelä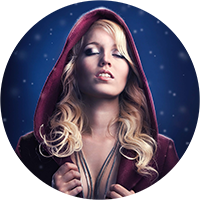 I call the guys from Tonebakers my support persons in music. We've done several projects together and I've been more than happy with them. I always feel like I'm understood and heard and the recording situations have a relaxed atmosphere.
Terhi Tikkamäki
Zerafia, ENNE
Photo: Heidi Järvi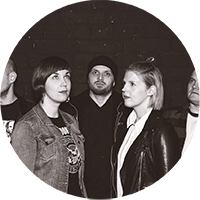 Karri is a mastering wizard and I trust his vision. He is a talented guy and does his work perfectly. It was a pleasure to work with him.
Elina Muotio
Sivuhenkilöt, Trio Pilkahdus etc.
Photo: Kalle Marjamäki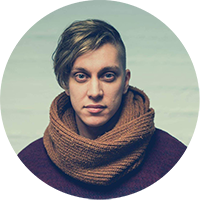 The guys at Tonebakers are unbelievably easy to work with and they do their work so that the customer will be truly satisfied. They record, mix and master with pro quality and help you to get the sound you didn't yet even realize you were looking for. I've been working with them on different styles of music and no matter the genre, they deliver!
Omar Zouiter
Antivalent, Hei Hei Hyvä Veli, End Time Design etc.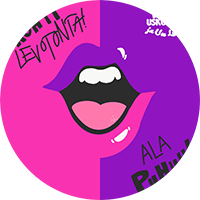 Karri understood our vision right away and had good ideas on how to make it even better. It was a pleasure to work with him – he is a great person and a true professional. He did a great job and we were super happy with the end result. We absolutely recommend him!
Maria Uskomaton ja Uu La Laa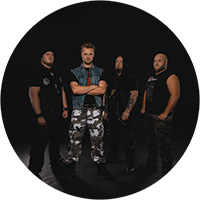 With Karri, mixing and mastering of our album was quick, effortless and smooth. He takes clients' wishes into account very well and professionally brings out the band's vision in the album's sound. A trustworthy professional!
Whitemour
Photo: Kirsi Kantokoski